REQUEST AN ENTRANCE TO THE PRIMARY HIGHWAY
A request for an access connection to the primary highway can be made using our online electronic permitting system.
I have questions about how to connect my property
For general inquiry concerning access to the Iowa highway
email
Leilah Armstrong.
"GUEST USER" VERSES "RETURNING USERS"
For a single access permit request, you may do so by clicking "Guest User." If you intend to make multiple entrance requests or work with other govermental departments, you should create a state of Iowa Enterprise A&A account. Users can check history and request status.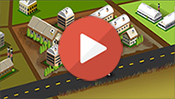 Many of Iowa's home owners, farmers and businesses wish to gain access from their private property to the primary highway system. To do this legally, you'll need a permit.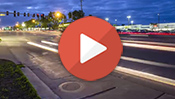 The Iowa DOT must consider mobility, safety, and other factors when determining where drivers can get on and off our roads.